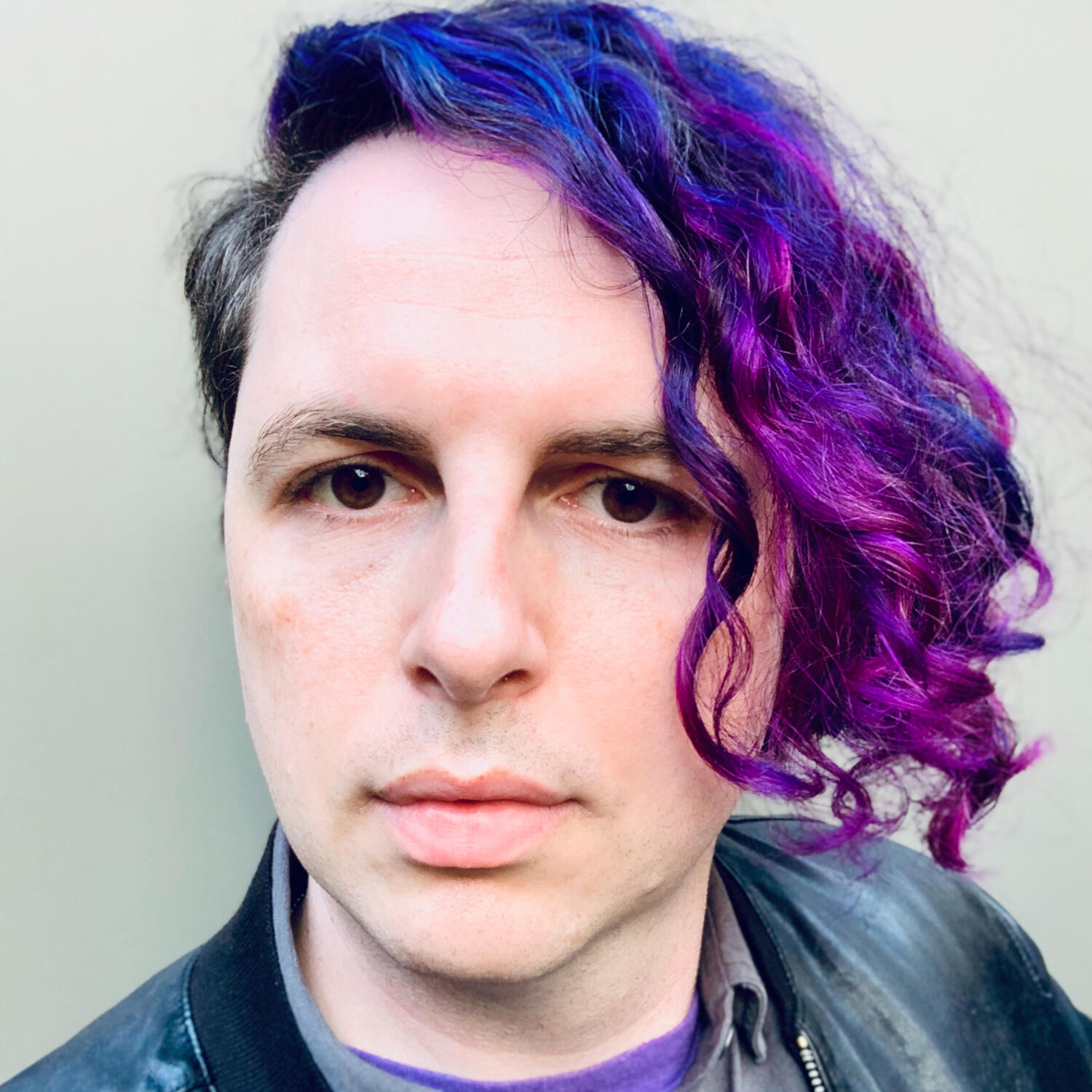 Tilde Lowengrimm
…is nonbinary, Jewish, & disabled. They're a technologist & activist based on unceded Ohlone land Berkeley, CA, and they work on privacy, security, and trust & safety. Tilde (née Tom Lowenthal) believes in the life-enhancing and capability-extending potential of technology, and wants to ensure that these tools are worthy of our trust and accessible to all — especially those who are most-often excluded.
More about Tilde…
📟 Get in Touch
📨 Pay attention to me!
Want very — very — occasional email updates from me?
We're talking once or twice a year; major announcements only.
You can also subscribe via RSS. Learn more.
👁️ About Tilde Lowengrimm
Tilde's pronouns are they/them/theirs/themself. You can learn more about Tilde's pronouns and how to talk about them, or read up on personal pronouns in general.
Name pronounciation: /tɪldə loʊɛngrɪm/ (/tɑm loʊɛntɑl/)
Tilde Lowengrimm (née Tom Lowenthal) has spent their career working to make the tech tools so many of us use every day safe & trustworthy even for the most vulnerable among us. They believe passionately that technology has the potential to expand human thought, connection, and leisure — and just as much potential to surveil, control, and misdirect. Just like any powerful tool, tech has the potential to exacerbate the inequalities which already exist in society, and we have an ethical responsibility to ensure that the dividends of progress are shared equitably, just like our responsibility towards the other products of society. Read a summary of Tilde's professional & volunteer experience.
With a BA from Princeton spanning the intersection of computer science and politics, Tilde knows how computer systems work, and is trained to see the power structures and human dynamics which underpin every technical system. Tilde has worked with journalists, activists, people who have experienced intimate partner violence, and the queer community. They know some of the most dangerous challenges people can face through tech, but understand that their experiences are far from comprehensive or universal. Descended from a holocaust survivor, Tilde is committed to preventing these sorts of atrocities from recurring by opposing the foundational building blocks they rely on.
---
Outside of work, Tilde enjoys story RPGs & collaborative board games; immersive & site-specific theater; good tea & elaborate coffee; dumplings of all kinds; and looking at flowers. They no longer volunteer as an EMT, but they keep their wilderness first responder training current because they live in an earthquake zone.
Tilde's favorite chemical element is iridium, but titanium is much more readily available — and can be anodized to lovely shades of teal and purple. Conveniently, doing so only requires dangerous amounts of electricity and plenty of caustic & toxic chemicals, so it's a fun backyard activity which Tilde enjoys. Other favorite physical materials include dyneema and silicone. This isn't important information, but good work reading this far.
Tilde volunteers on the educational reproduction tall ship Matthew Turner as a deckhand. They also work with the Cornell Clinic to End Tech Abuse (CETA), helping people who have experienced intimate partner violence regain control and autonomy with their online accounts and digital devices.
Just a few things I thought you might enjoy reading. More on Medium.
🧯 Stay Safe Out There
🌌 Dream, For a Moment
🎛️ Making Computers Work
☂️ Experience
🕴🏻 Professional
♦️ Red Queen Dynamics / Product Lead
Making security, privacy, and compliance easy & straightforward for small & medium businesses. (2023-present)
🌷 Tall Poppy / Product Lead
Helping people prevent, and stay safe & sane in the face of online harassment. (2020-2022)
Building a privacy-first open source Web browser which supports online creators. (2018-2020)
Making tech safe for journalism & developing safety guidance. (2014-2017)
🧅 Tor Project / Project Coordinator
Coordinating globally-distributed development, research, and advocacy. (2013-2014)
🦖 Mozilla / Privacy Strategist
Technical expert for Mozilla's privacy and public policy team. (2011-2013)
Major: Political Theory. Minors: Applications of Computing and Information Technology and Society. Graduated 2011.
🪺 Volunteer
Sailing and maintaining the Matthew Turner for on the water science & environmental educational. (2022…)
Supporting people who have experienced intimate partner violence. (2022…)
Operating a city-wide site-specific experience and adventure game. (2015-2017)
Researching the effectiveness of technical safety interventions for journalists. (2014-2017)
Providing primary EMS & rescue response for Princeton Borough & Township. (2008-2011)
⛑️ Health Education & Rescue Training / Wilderness Medicine & CPR Instructor; Curriculum Developer
Training hundreds of students in wilderness first aid, and a thousand more in CPR. (2008-2011)